I can remember a specific phone call with a friend years ago when while remarking about my life of "all boys", I commented to her that I knew God had a daughter in store for me somewhere, sometime. I, of course, had no clue of His plans, but I hoped that someday He would color my world with a little pink.
I grew up with a sister and babysat mostly girls. I always loved teaching girls. So surely God would bless me with one.
But he didn't.
He gave me two. ;)
And by golly, do I thank Him for my little angel girls. They are too much! If Baby G ends up being as lively and sunshiny as our MG, I think GG and I will keel over from cuteness. :)
MG has been interacting a ton lately with her imaginary friends. I've deduced that there are at least two of them and she converses with them and laughs jovially. She has dramatic facial expressions and seems to delight in their "company". It is so darn cute to watch.
Today she was talking with them a bunch in the kitchen when she asked for a drink of apple cider. I then asked if her friends would like a drink and pretended to talk with them and take their drink orders. MG thought this was so fun; she liked it even better when I poured two additional cups and set them on the table.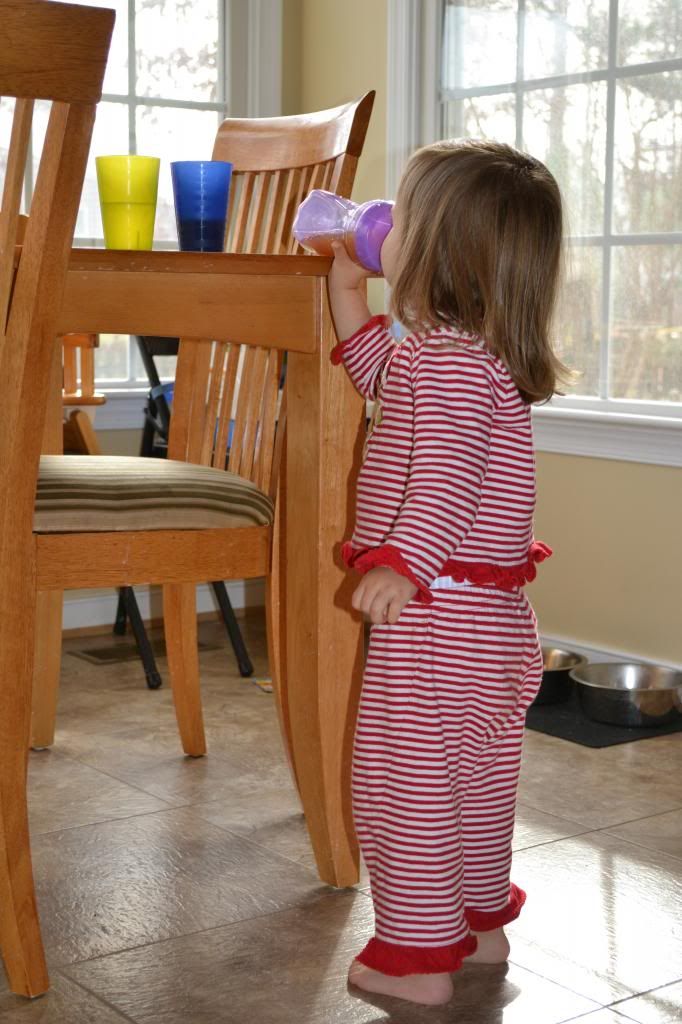 Afterward, I kept trying to capture her with her imaginary buds only to distract her with the camera! Oh well--we got some cute pics instead. She is a compliant photo subject and enjoys seeing herself on the screen (oh boy!) Diva, here we come!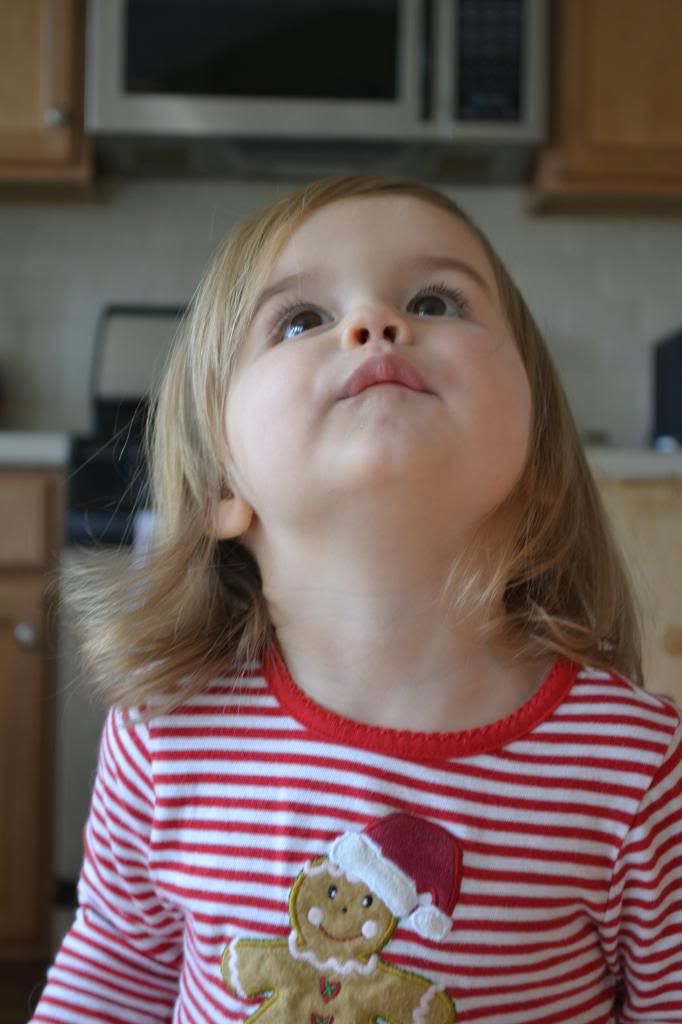 On this final November night, I am so grateful for my whole family, girls and boys. I gave them life and now they give me life = Perfection!
*And if you were wondering, my thoughts on girls are even rosier today after having Baby G wake only once at 5:15 this morning. Woot, woot! I'm hoping we can have another repeat performance tonight. She ate often today so that's is a good sign... ;)