We've had our share of highs and lows this week. Among the lows is me feeling like I'm constantly running in circles and that I can't focus or get anything done. Cabin fever!! We are going to make a more concerted effort to get out in the coming weeks, especially with
February
in full swing!
Fortunately, though, in G-Ville we always aim to focus on the positive because there are joys sprinkled amidst every day. Sometimes we have to squint harder to see them, but they're there. They are the blessings that remind us of God's goodness and everlasting love for us. I don't know how we'd make it without Him.
So without further ado, here are a few of our week's bests:
Best Event:
M's laser tag birthday party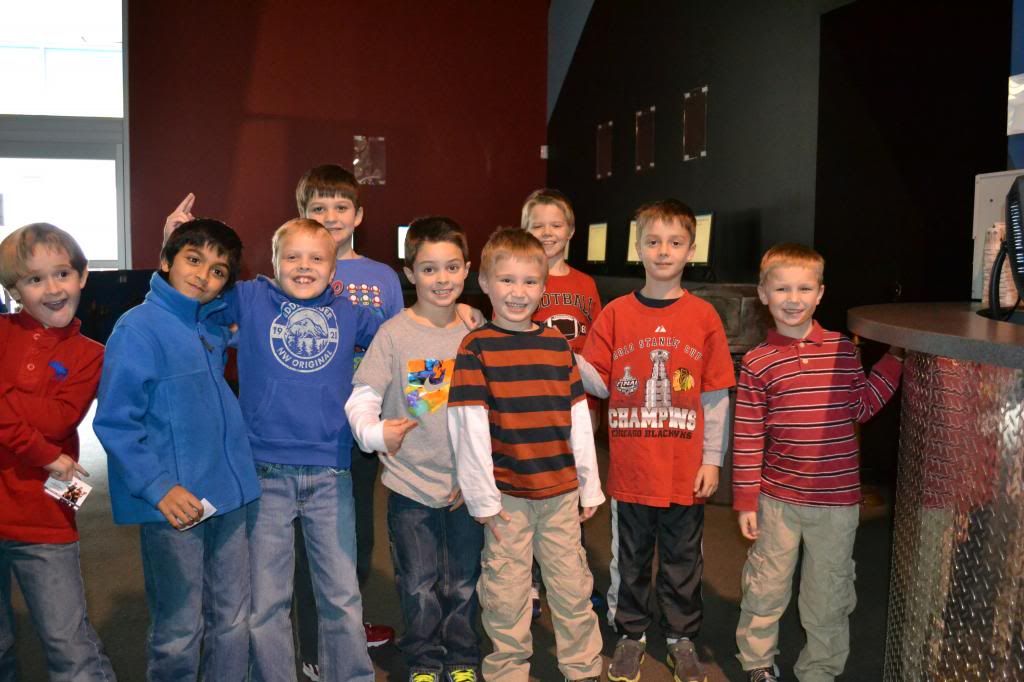 The birthday boy and his buds
This year GG and I surrendered to an outside-the-home party even though M was perfectly happy to have one here. Home parties are so great, but take a tremendous amount of effort. Also, M is getting to the age where kids are BIG and needing large spaces and lots of entertainment for a party with substantial numbers. When GG asked M if he would like to try laser tag, he jumped at the chance (but not without first asking, "but doesn't that cost too much money?" --such a sweet boy. I love that he was being sensitive to our finances!) We have now decided that all of our children will get a big party at 8 followed by a smaller party at 9 (with one or two friends).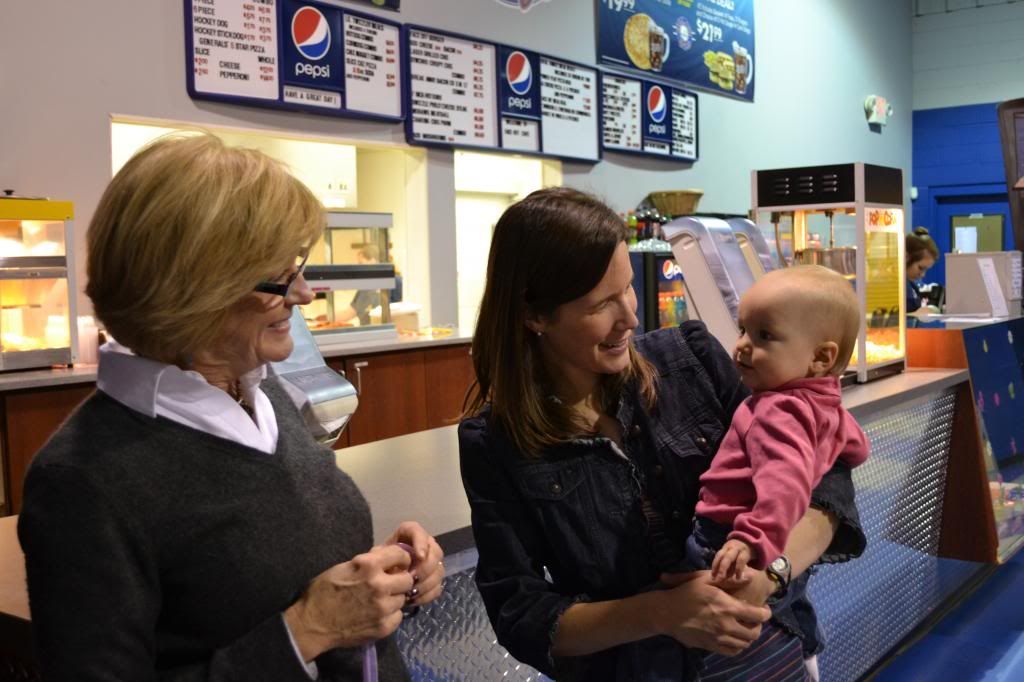 Because we had the party elsewhere, we had lots of free time to dote on our loveables.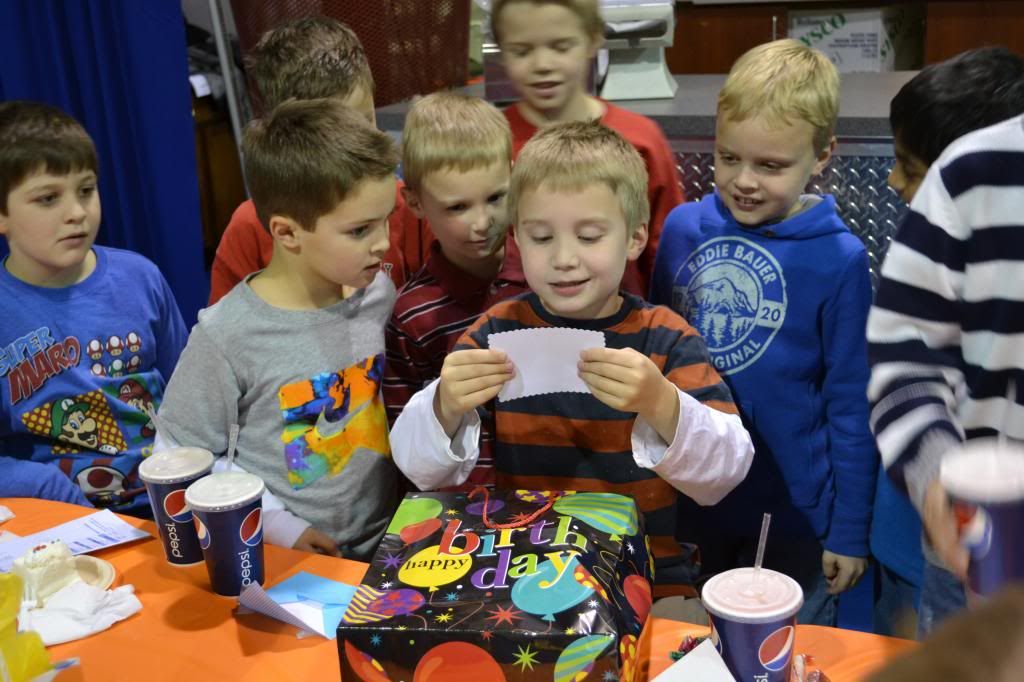 It was really neat to get to spend time with M's friends--a nice bunch all around.
Overall, the shindig was a success and everyone had a great time. 8 friends and 2 brother guests rounded out the group. GG and I joined in for laser tag and had a wonderful time. I was fortunate to be on a team with M and some of his good buds--what a trip!! We were strategizing and high-fiving the whole time. How much I love being a kid with my kids!!! Cake, presents, and arcade games capped the afternoon. Happy Birthday to our beloved first boy!
At eight you are becoming more responsible and reliable--we look to you as a leader for the kids in our family. You are so loving toward all of us, especially toward your younger siblings. Just the other day, you took special care of MG and got her dressed for bed so the two of you could have a tea party together. She delights in you and giggles as you play and talk. You are creative and silly and so very inquisitive. If I had a penny for all of your questions, I'd be very rich. You never take things at face value, but have to question and explore in attempt to understand and learn. You love science and weather and nature and can't learn enough about the natural world. You love history like your daddy and constantly spout facts and teach your science/math-loving mommy a thing or two daily. You are finding your way in the world and at school and maybe are a little shy at times amongst your peers. But you take care of people, especially ones like the special needs friend in your class. Your teacher told us if she had a son, she would want him to be just like you. How lucky we are to call you our son. We love you, sweet buddy. Happy 8th Birthday!!!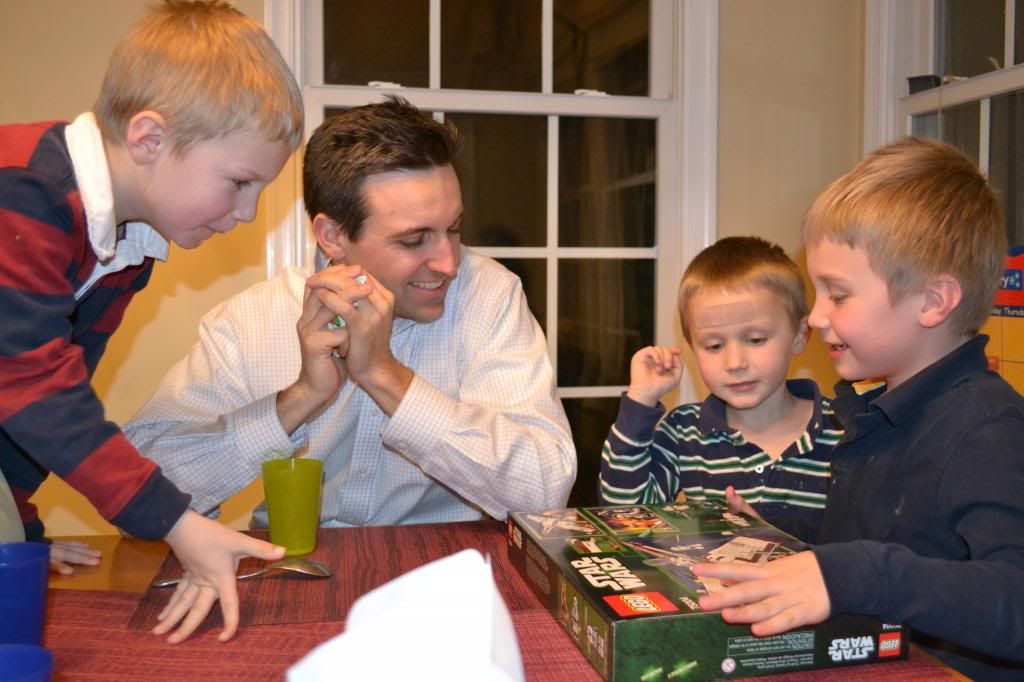 We celebrated with Mommy/Daddy gifts later in the week on his real b-day.
Best Accomplishment:
MG on the potty!! Woot woot to our sweet girl who is rocking the potty left and right. There is always so much going on that she has taken it upon herself to do her business, run to tell us about it (with great celebration all around), and then dump the contents in the toilet on her own. GG and I can't believe how self-sufficient she is (especially after we've potty trained 3 boys!) I would say she is about 90% there with an occasional accident and wearing pull-ups for naps and bedtime. I bought my first pink package of pull-ups this week and was excited for her--Minnie Mouse and Cinderella adorn the covers. What could be better? :) Way to go, MG!
Best Guests:
We had such fun hosting
Red/Kellie
and family Saturday afternoon and night on their way down to Disney for the week. *Love* that Virginia is such a great stopping point for so many of our friends during their travels! Lucky us!!! It was so great to see all of them. Our 5 on 5 kids matched up beautifully and played happily while the adults had precious moments to chat. Also, despite a flat tire snafu, both families made it to Mass Saturday evening and back home to sup and enjoy the rest of the evening with one another. Wine, conversation, and laughter continued well into the wee hours--all the adults are night owls which makes for a dangerous combination! ;) Kellie and Mr. Red rallied this morning and got on the road before we awoke--my kids were so sad later to see their new friends had gone in the night. Guess we better plan the next gathering soon!
Best news:
Remember the clandestine happenings that
I wrote about a couple weeks ago
that I couldn't share with you? Well now I can!! We have an engagement to announce in the family!! GG's brother, C, just got engaged to his girlfriend, M. They met in Italy and have had a romantic European joyride since then. Funny enough, her family lives an hour away from all of us! Small world! We are ecstatic to welcome M into the family and can't wait to see where their Army adventures lead them. The wedding will happen sometime this coming fall! Hooray!!
God bless,